Faculty
Final Exam dates and times are now available at the time of early registration.
Your final exam schedule will be available at the start of early registration.
---
Once in Faculty Center, you can navigate in MySlice from the side menu bar, or use the Return to Faculty Center link at the bottom of most pages.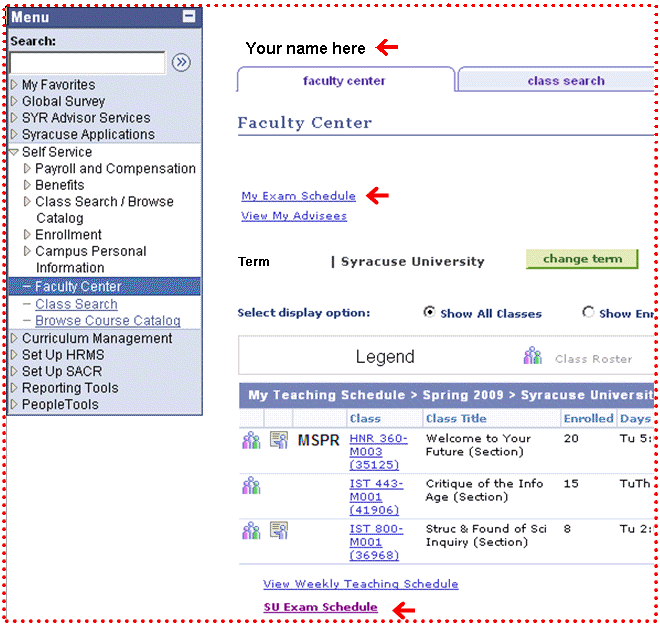 Your name will appear at the top of the Faculty Center page. A list of classes for the most recent term in which you are teaching will display.
---
Exam schedule
See Final Exams for the final exam calendar and policies.